Global Dreamz - Propelling Aspirations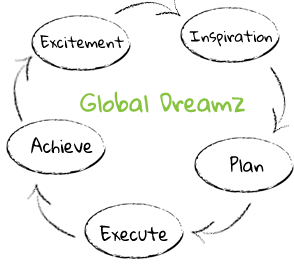 Your truly one stop solution for all your higher studies abroad needs is what Global Dreamz is all about. When it comes to providing end-to-end solution Global Dreamz emerges as India's finest overseas education consultants, thanks to the expertise and our passion to provide unique solutions. With offices in Chennai & Bangalore and Technology that helps us to serve students across the Globe, we are always there to address all your overseas education needs. Our expertise spans to securing admissions into Ivy League Universities, Top tier Universities and Other Highly Reputed Universities across USA, Canada, Europe (Germany, Italy, Sweden, Belgium, Netherlands, UK, France), Asia(Singapore, China, Hongkong, India) and Australia, NZ too. Over the last couple of years we have helped students secure substantial financial aid by helping them write the best Statement of purpose(SOP), MBA Admission Essays, Resumes and by conducting mock interview for admission process as well as emerged as the country's best visa consultant.
If your desire is to study abroad contact us to best chalk-out your plans, build your profile accordingly and land up at the best possible University that your profile warrant.